Les Passees KIDS ON THE BLOCK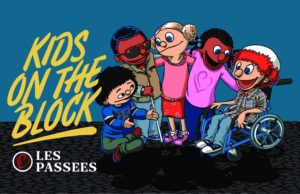 Utilizing the art of puppetry, Les Passees Kid's on the Block seeks to educate, inspire, and celebrate the unique qualities of young people across the Mid-South.
---
Kids Teaching Kids Through the Power of  Puppetry: Step into a performance by the Les Passees Kids on the Block, it is quickly apparent that these puppet voices resonate with their youth based audience. The child-sized puppets talk about their hopes and dreams and let their personalities show while they air their troubles: social issues that affect today's children. Their frank dialog is part of a proven national program to teach about resolving conflict and combating peer pressure.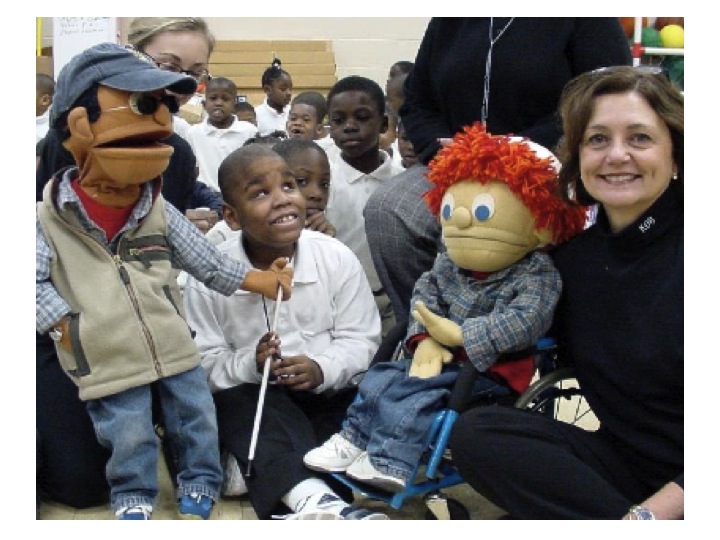 Our History: Kid's on the Block is an award-winning international program. The program was initially developed in 1077 in direct response to US Public Law 94-142 which required that children with special needs should be educated in a least restricted environment. For the majority of these students, this meant leaving the security of their special education classrooms and enrolling in classrooms with their peers. To make the transition smoother, KOTB programs shared that we are all the same inside … even if we must to things differently … we can all achieve our goals!
Les Passees Kids on the Block chapter began in the 1990s by Libbee Davis Clifford. Under her guidance and dedicated puppeteers (Susan Erwin, Mary Marget Rose, Stephanie Moody, and Jada Gallegos), Les Passees KOTB reaches 25,000 Mid-South children every year.  2020 was our time to rebrand, plan, update our content, and begin exploring various avenues that would broaden our audience and community partners.  In November 2020, Aliza Moran became the new Director of Les Passees KOTB.
---
The secret to the success of the Les Passees Kids On The Block is its ability to establish kid-to-kid relationships. Kids feel comfortable sharing their feelings and fears with the puppet-peers. The program concludes with a question and answer session. Students ask questions like "What is it like to be blind? How can I say 'no' to alcohol and still be considered 'cool'?" Professionally trained puppeteers are prepared to answer the student's questions in a way that will give them the facts to make good life choices. The goal is to empower children so that they will never have to face the consequences of the issues addressed.
Kids on the Block Educational Programs include:

Self esteem
Accepting differences
Safety
No bullying
Conflict resolution
Drug, alcohol, tobacco prevention

Wherever there is a young person,

Les Passees Kids on the Block will be there!