A fun filled night of music, fanfare, and fundraising, the next Cabaret already is in the planning stages for the winter of 2022 with our Black Tie and Fairy Finery.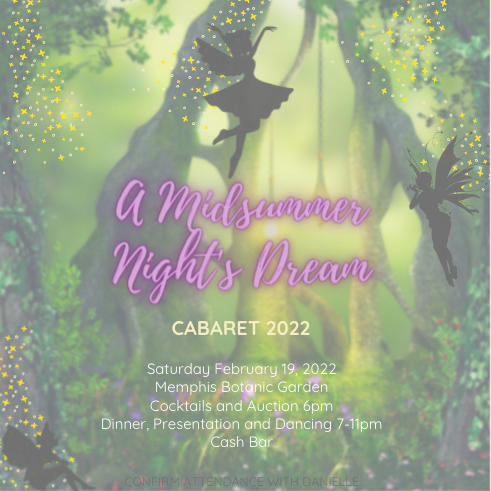 Saturday, April 9, 2022
Memphis Botanic Garden
Cocktails and Auction 6pm
Dinner, Presentation and Dancing 7-11pm
Help contribute to our Cabaret Program with the Cabaret Program Contract, the Family Page Ad Contract and the Escort Ad Contract can be obtained by contacting the persons below for Living Ads and Escorts.  These are wonderful opportunities to lend your support to Cabaret and Les Passees.
Purchase tickets through our Shop (if you are a current member, please visit the member's shop by logging in the member's only area) and join in the fun and see how Les Passees works within our community.
The traditions of Les Passees include Cabaret, a fundraising, celebration gala. The sponsors who support the club's mission of helping and supporting local children are recognized using our Living Ads. The Living Ads tradition has continued since 1927, and the Cabaret gala followed in 1928. At that time, costumed members paid tribute to sponsors. Today, Les Passees members' children and grandchildren serve as Living Ads, Escorts, and Pages who represent the sponsors.